Sports Chiropractic
at Gravenhurst Chiropractic & Acupuncture Centre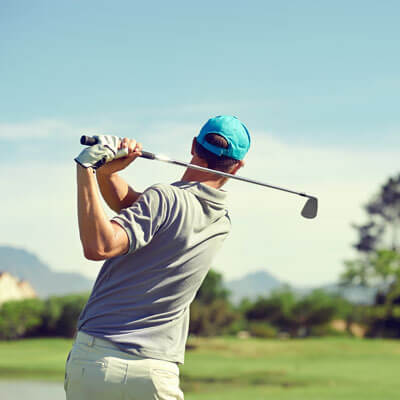 Whether you're a varsity athlete, weekend warrior, dance competitor, or other type of athlete, you want to perform at your best. At Gravenhurst Chiropractic & Acupuncture Centre, Dr. Mike and Dr. Kelly are committed to returning athletes to play or competition quickly and stronger than ever. The sports chiropractic services offered at the practice are designed to support athletes' journey to peak performance and recovery.
What to Expect
If you're coming in with a sports injury, your first appointment with one of the doctors will involve a comprehensive assessment to understand your condition and develop a personalized treatment plan. They will begin with a detailed history of the injury event followed by a thorough orthopedic and neurological assessment. This allows them to formulate an accurate diagnosis and provide targeted treatment for your athletic injury.
NEW Patients

Personalized Treatment Plans
The frequency of your visits and the duration of your treatment will depend on the nature of your injury and your individual needs. Whether you have a new and acute injury or a long-standing chronic condition, Dr. Mike or Dr. Kelly will create a customized treatment plan tailored to your specific situation. Acute injuries generally require a more intensive therapy schedule for faster healing, while chronic injuries may require a comprehensive approach to promote recovery.
Solutions to Help You Heal Faster
In addition to chiropractic care, Gravenhurst Chiropractic & Acupuncture Centre provides several complementary services to enhance your healing process. These may include:
Shockwave Therapy: This non-invasive treatment option uses high-energy sound waves to stimulate tissue repair and reduce pain.
Athletic Taping: Taping techniques are used to support and stabilize injured areas, allowing you to continue training or competing.
Acupuncture: A holistic approach that involves inserting thin needles into specific points on the body, acupuncture can help reduce pain and promote healing.
Customized Exercise Prescription
: Utilizing Physitrack software, your doctor will create personalized exercise programs to strengthen and rehabilitate injured areas, helping you regain strength and mobility.
At the practice, a multi-therapy, integrated approach to sports injury treatment is taken. The extensive selection of treatment options offered can be customized to meet the unique needs of each athlete. From shockwave therapy and acupuncture to ultrasound and athletic taping, the doctors strive to maximize your recovery and help you return to the sport you love.
Get Back in the Game
Whether an injury has sidelined you or you simply want to perform at your athletic best, take that first step towards achieving your goals. Call Gravenhurst Chiropractic & Acupuncture Centre today to book an appointment!
CONTACT US

Sports Chiropractic Gravenhurst, Muskoka, Bracebridge ON | (705) 687-2012