Pregnancy and Chiropractic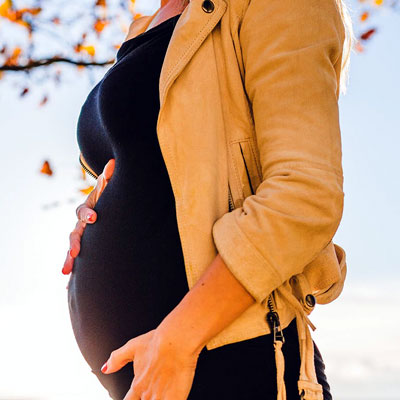 Studies suggest that more than 50% of expectant mothers will experience low back and/or pelvic pain related to their pregnancy. Weight gain can also place additional stress on surrounding joints, like your hips, knees, ankles and feet. But we can help. Ranging from conditions like low back pain and pelvic pain, to groin pain and rib pain, we are equipped with the latest techniques to help you comfortably and safely in pregnancy.
Using high-density foam cushions with cut-outs, Mom can lie comfortably on our chiropractic tables to experience the Webster technique, a particular adjustment aimed at optimizing the function and alignment of Mom's pelvic joints.  In fact, research has shown that manual therapy, including chiropractic care, can decrease labour pain and shorten delivery time! In addition to adjustments, we offer acupuncture, moxabustion, exercise prescription and taping techniques to support the muscles and joints under the greatest strain and optimize your pregnancy and delivery.
Ready to get started?
Contact us today to make an appointment and learn more about the benefits of chiropractic during pregnancy.
CONTACT US »

Gravenhurst Chiropractic & Acupuncture Centre | (705) 687-2012