Chiropractic Care
At Gravenhurst Chiropractic & Acupuncture Centre, we teach our patients chiropractic is not meant to make you feel better, it's meant to make you heal better. With our holistic approach to health, we use natural methods to accelerate the body's innate capacity to heal.
Our job is to optimize your healing, but it's a process. By fine-tuning, guiding, and directing the process in various ways, it might be surprising to see what your body can achieve.
Meeting the Challenge
Your unique needs require various solutions. We offer a multidisciplinary approach to solving your health challenges. Each session is tailored to your comfort level and the nature of your problem. As your condition changes during care, we'll adapt the plan to continue providing the results you want and deserve.
NEW Patients »

Dr. Mike and Dr. Kelly may use various hands-on adjustment techniques appropriate for all ages and health conditions. These include:
Diversified—using our hands, we add energy with pressure to the joints to help improve the joint mechanics. Used on the spine and joints throughout the body.
Webster Technique—a special technique designed for use during pregnancy. Optimizes hips and pelvis to prepare for birth.
Activator Methods®—an adjustable handheld tool that provides extremely gentle adjustments. Perfect for children and seniors.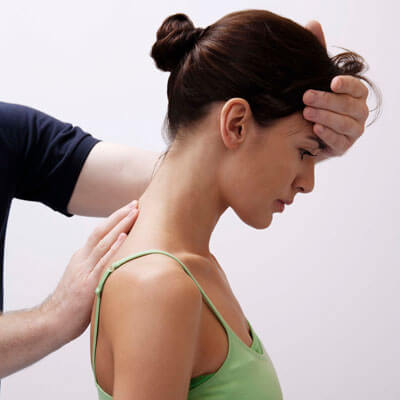 Additional Therapies
We may recommend a combination of other services to speed your recovery, such as:
Acupuncture—pairs well with adjustments. Improves blood flow, releases pain relieving endorphins and relaxes the soft tissues in the affected area to accelerate healing.
Interferential Current—low frequency electrical current used to relieve pain and improve the healing response.
Non-surgical spinal decompression—works to relieve nerve pressure in the lumbar spine and back. Great for sciatica, stenosis, degenerative discs and disc herniations.
Shockwave therapy—uses high-frequency radiowaves to break down adhesions, calcifications and scar tissue around the joint. Good for tennis elbow, plantar fasciitis, tight muscles through the spine, etc.
Therapeutic ultrasound—improves circulation to the injured area, and is great for sprains and strains.
GaitScan—uses a highly sensored pad to determine the location of pressure points and how you walk. Gives detail on function from a platform level.
Custom orthotics—special customized insoles designed to stabilize and correct your foundation. Reduces impact on the kinetic chain from your feet to your head.
Exercise therapy—personalized exercises to support your progress and make you stronger to prevent reinjury.
Get Results
Chiropractic is a natural method to relieve pain and restore function. Start getting the results you deserve. Call us today.
CONTACT US »

Chiropractic Care | (705) 687-2012